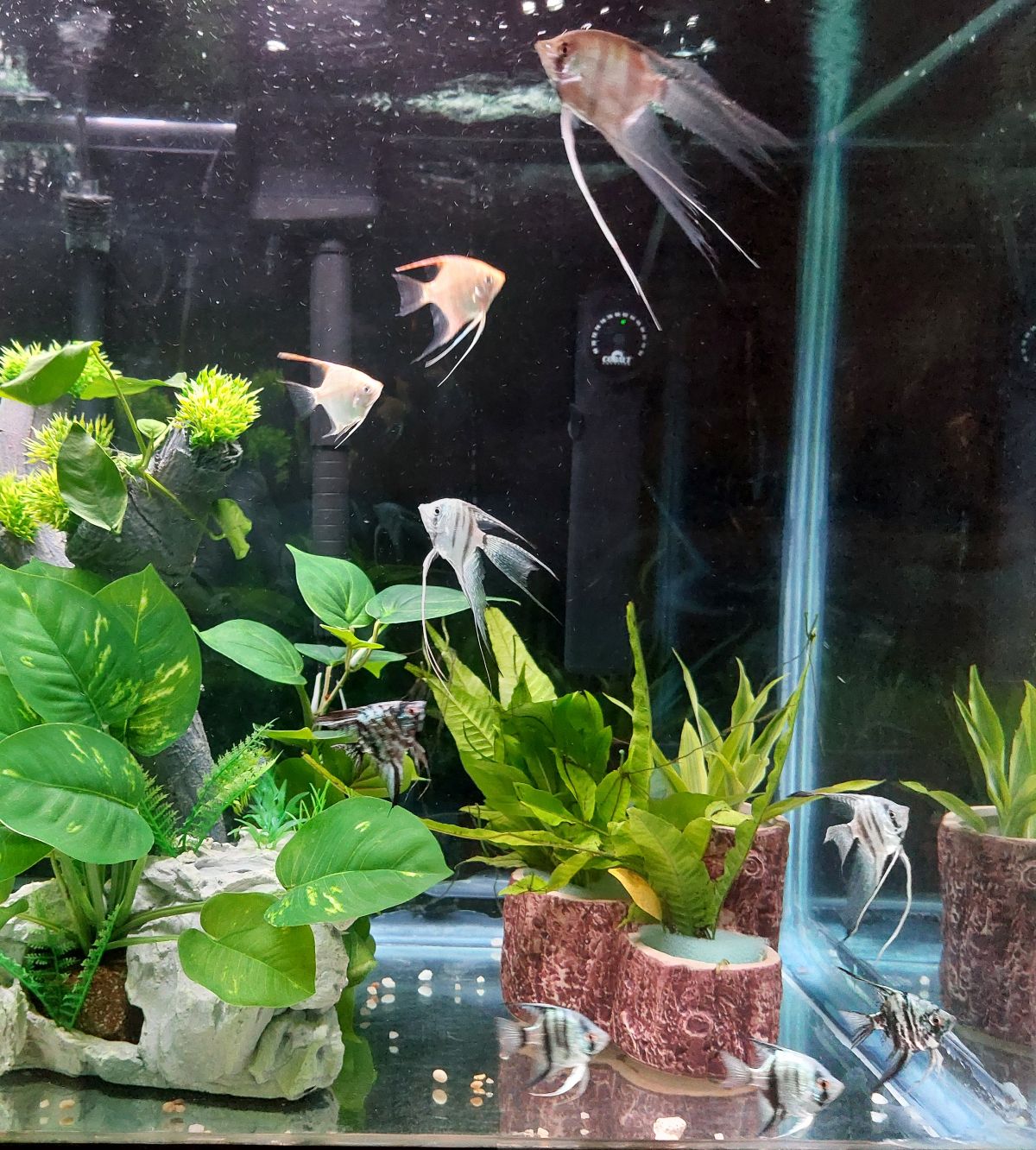 Brief Tank Description
65 Gallon Angel Tank
What Filter System Do You Use?
2x 75 Aqueon HOB Filters, 1 Sponge, 1 Internal Powerhead Filter
What Heating System Do You Use?
2x 150W
What Lighting System Do You Use?
27 inch Multi-Color LED Dimming Display Light Bar
What Fish Do You Have In Your Tank?
2-Electric Blue Veil, 2- Electric Blue Zebra, 1- Blue Marble, 1-Adult Veil Tail, 1-Electric Blue Marble, 2- Hand-bred Yellow
What Plants Do You Have In Your Tank?
What Makes Your Tank Unique?
I have 2 hand-bred yellow angels and extremely rare blue angels and superveils. The large, adult veil paired with an electric blue marble fish which created beautiful babies.
What Do You Like Best About Your Tank?
When I come home from work to such a beautiful and healthy environment for my fish along with seeing eggs being laid.