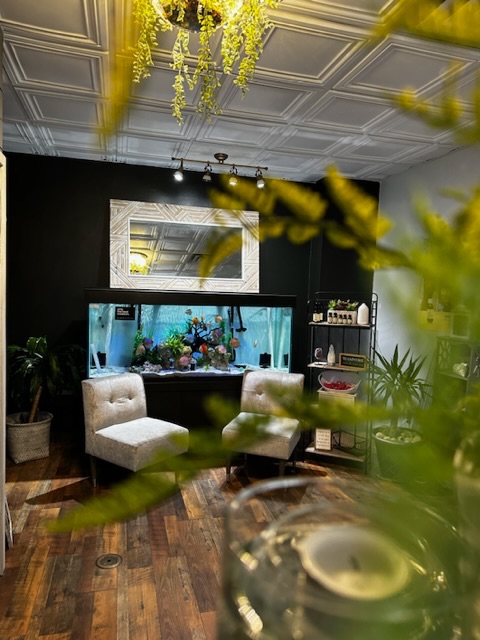 Brief Tank Description
220
What Filter System Do You Use?
2 400 gal Fluval canister filters
What Heating System Do You Use?
H2Pro
What Lighting System Do You Use?
Natural lighting
What Fish Do You Have In Your Tank?
2 blue diamond, one hex, 2 high never pepper sunrise albino, 4 blue tiger, one orange checkered, and a few others
What Plants Do You Have In Your Tank?
Shoot, not sure. I purchased ones that could withstand high temp some plants are artificial
What Makes Your Tank Unique?
unique to me bc as single mom, I pride it as one of my major hobbies that I share with my clients who also adore the fish. My son has also become a very big part of helping me with them so it's made us close and gives him responsibility
I own a salon and so the kids come in and stay busy naming the fish while staying out of moms hair lol
we all love them and enjoy coming to work to say hello to the fish first. They have developed quite the fan base. We are known in town as "the salon with the large aquarium"
thank you for providing great quality fish
What Do You Like Best About Your Tank?
That I get to share my hobby with those I work with and my clients