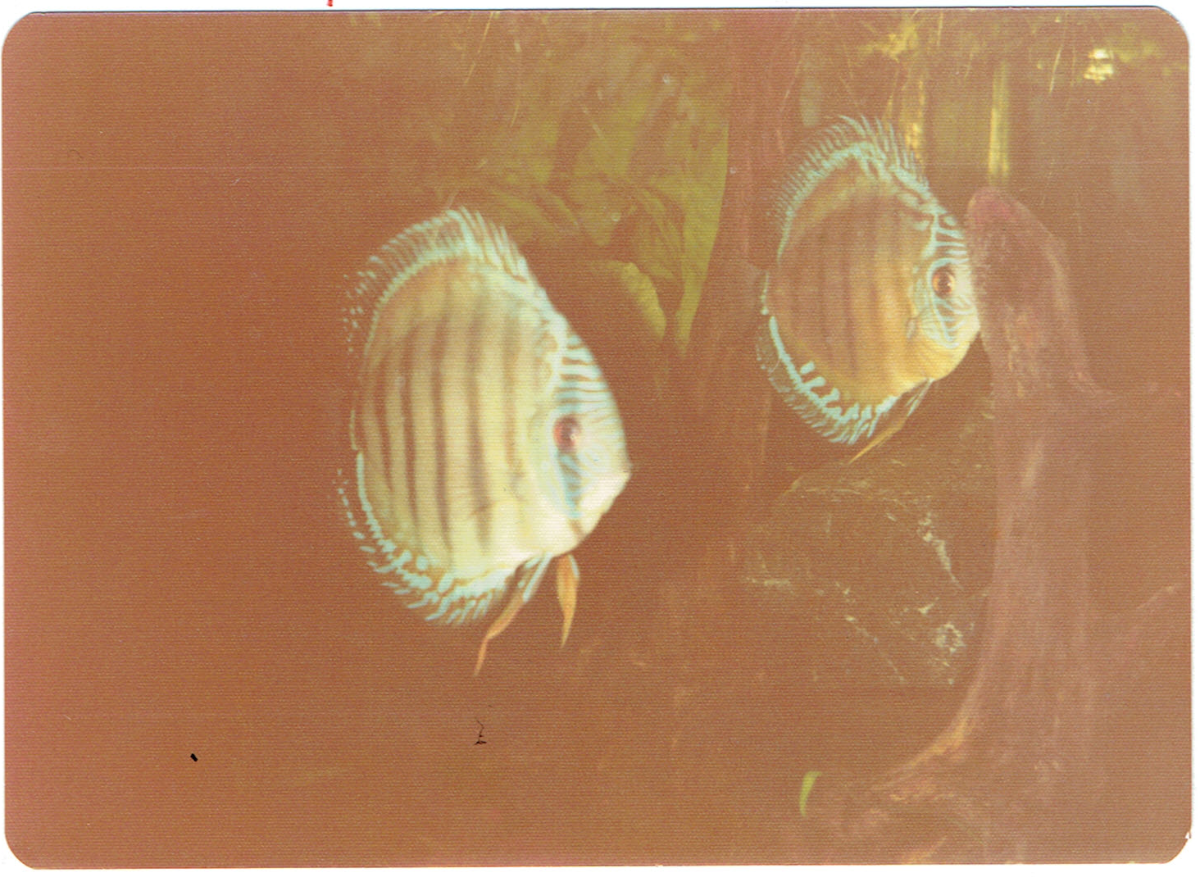 Brief Tank Description
A 50 gallon breeding tank from 50 years ago!
What Filter System Do You Use?
undergravel filters!
What Heating System Do You Use?
hang on adjustable heater
What Lighting System Do You Use?
15 watt cool white fluorescent bulbs
What Fish Do You Have In Your Tank?
pair of breeding "Powder Blue" discus
What Plants Do You Have In Your Tank?
Floating water sprite, planted cryptocoryne species
What Makes Your Tank Unique?
Photo images were taken in 1973 (apologies for quality) and marked the first time I witnessed discus breeding in my rudimentary home aquarium.   Many of today's accepted best discus practices had not been perfected (or even available) and were not yet discussed in aquarium  literature.  Water was softened with collected rain water and monitored with paper test strips.  Conditioning food consisted of locally obtained earthworms, whiteworms and mosquito larvae.   It was a privilege and thrilling as a teenager to watch this discus pair spawn (eggs evident on driftwood with female fanning in first photo) and raise fry (second photo) despite the primitive conditions provided in captivity.
What Do You Like Best About Your Tank?
Witnessing the amazing parental care of this fish species in my modest and rudimentary home aquarium 50 years ago!