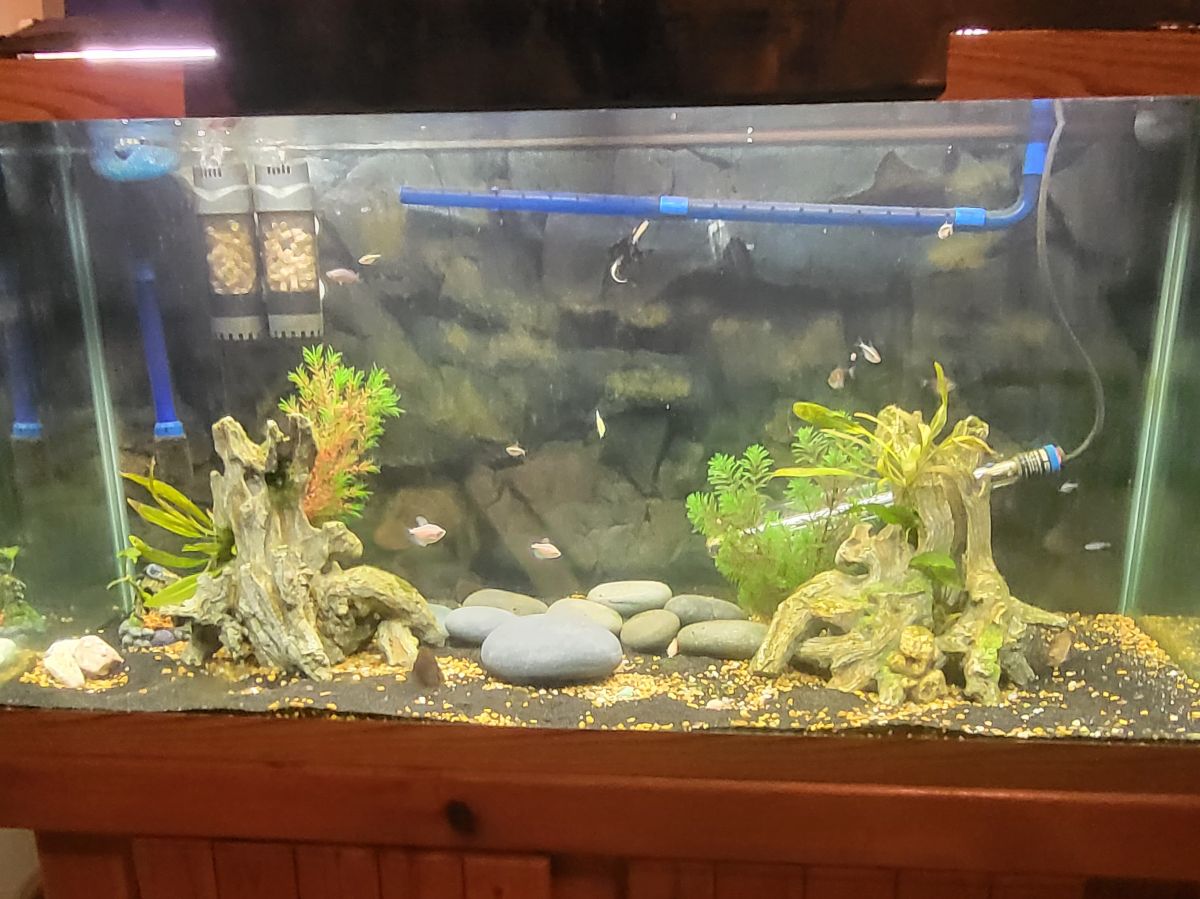 Brief Tank Description
90 Gallon Discus community tank
What Filter System Do You Use?
35 Gallon Sump, with large canister filter, and 2 floating bed filters.
What Heating System Do You Use?
Eheim Jager 200W
What Lighting System Do You Use?
48″ Full Spectrum
What Fish Do You Have In Your Tank?
! Rose Discus, 1 Snake Skin Discus, 1Malboro Discus, 1 Red Sun Discus,2 Angels, Neon Tera School, 5 Cories, 6 Dwarf Rainbows.
What Plants Do You Have In Your Tank?
4 Swords, 2 Anubis, 1 crypt
What Makes Your Tank Unique?
THIS IS MY AQUARIUM. THERE ARE MANY LIKE IT BUT THIS ONE'S MINE. MY AQUARIUM IS MY BEST FRIEND. IT IS MY LIFE. I MUST MASTER IT AS I MUST MASTER MY LIFE. WITHOUT ME, MY AQUARIUM IS USELESS. WITHOUT MY AQUARIUM, I AM USELESS.
What Do You Like Best About Your Tank?
I like that I was blessed enough to have it.