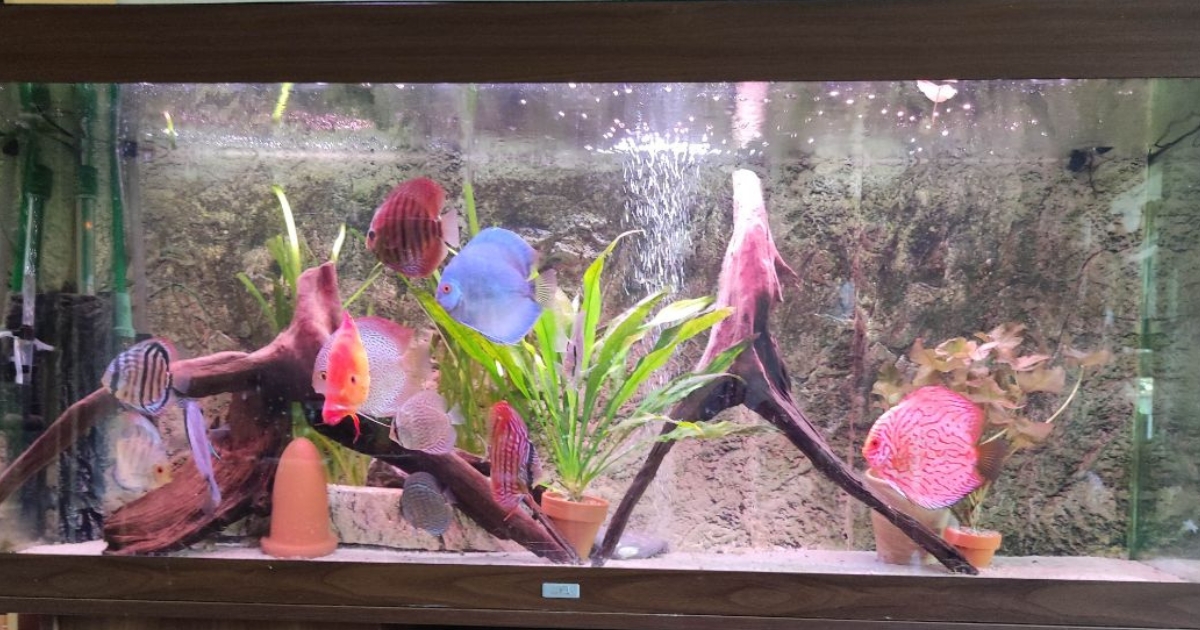 Brief Tank Description
122 gallon Juwel rio460 tank
What Filter System Do You Use?
Oase biomaster thermo 350 + UVC and Eheim expierience 250
What Heating System Do You Use?
Jager 300 watt,oase 200 watt( biomaster thermo)
What Lighting System Do You Use?
Juwel standard led
What Fish Do You Have In Your Tank?
1 Wild Heckel(Rio Nhamundha) 1 Marlboro red,1 pigeon blood,1 Snakeskin blue,1 Diamond blue,1 red spotted tefe,1 cross gold/ dark angel,2 Heckel cross/ royal blue,4 Heckel cross turkoise
What Plants Do You Have In Your Tank?
Red lotus,valisneria giganthea,echinodorus Amazonicus.
What Makes Your Tank Unique?
My tank is unique in its diversity of Discus. Honesty makes me say that every tank is unique.
What Do You Like Best About Your Tank?
What I like most is the peacefull way this group coexists.