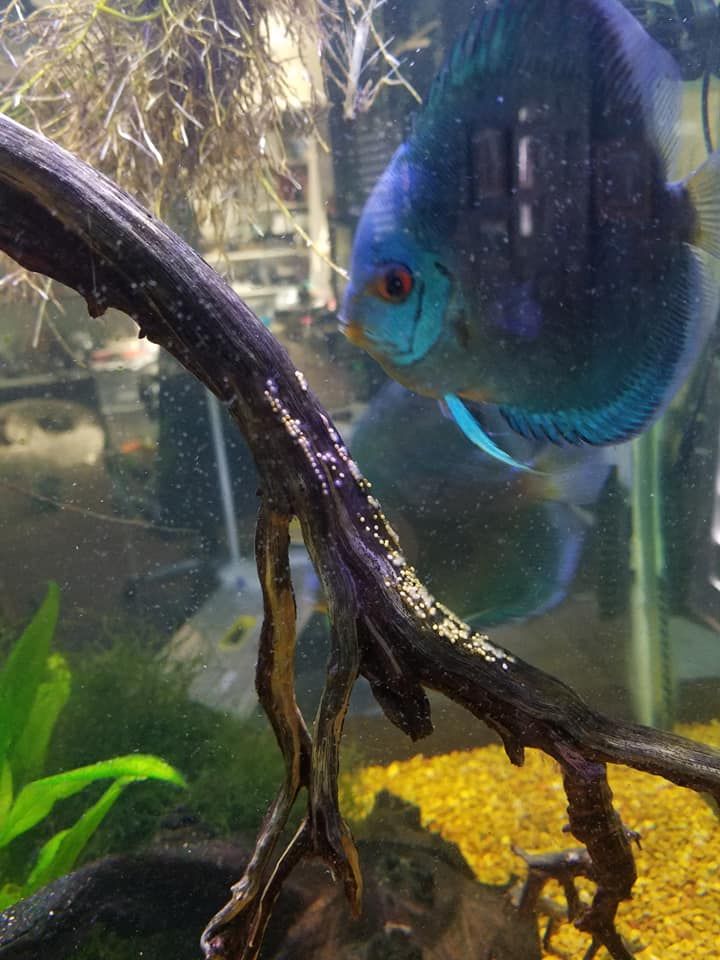 Brief Tank Description
220 gallon planted discus tank
What Filter System Do You Use?
100 gallon biologically based sump. We use no chemical filtration. Our pothos that we have along the top do a significant amount of our fliltration as well.
What Heating System Do You Use?
3 300W Titanium heater system with WIFI. We maintain the tank at 83 to 85 degrees.
What Lighting System Do You Use?
3 24 inch full spectrum loop lights on 9 hours of daylight, 2 hours of sunrise and sunset, and 3 hours of moonlight rotation, dark the rest of the night
What Fish Do You Have In Your Tank?
4 blues, 2 melons, 3 turquoise leopards, 3 red snake skins
What Plants Do You Have In Your Tank?
What Makes Your Tank Unique?
We have several potted pothos in our tank, you can see the roots in both pictures. We attribute our water quality and the health of our fish to this natural filtration. We also have lots of plants in the water, most purchased from you guys as well.
What Do You Like Best About Your Tank?
LOVE our discus and the wildness of our tank.